Have you thought about what investing in yourself means? Day in and day out we run ourselves ragged investing in those around us, and we so rarely stop to think about filling our own cup.
Taking steps to set yourself up for financial success is definitely a part of investing in yourself, but it is only one facet of a comprehensive self-care strategy. Consider your life as a whole. What have you been doing to better yourself, both on and off the clock? Here are a few ways that we invest in ourselves on a daily basis.
1. Set Achievable Goals
Without a clear vision of where you are going, you won't get anywhere. Set yourself some clear goals that reflect the vision that you see for yourself. Be specific with these! "Save money" or "pay off the debt" won't cut it. Try something more specific like "invest $25,000 in 2019."
Draw out what that looks like each month. Track your progress and celebrate your milestones, this helps you stay motivated.
Write out some short-term goals as well as a couple that describes where you see yourself in the long-term.
Consider this the roadmap to your success. Set goals for every aspect of your life. Do you want to run a 10k marathon this year? Put it in writing! You reap what you sow, and that includes your intentions. Be intentional with what you want to speak, or write, into existence.
2. Never Stop Learning
Did you think your education ended when you graduated from high school or college? You will probably be shocked to hear that in order to achieve great things, learning is a life-long journey. But it is such an exciting one!
Is there an interest that you have always wanted to pursue but just never made a priority of it? Is there a skill that you can learn that will make you better at your job? Maybe you are just bored with your biz – that's the perfect time to level up and bring more value to your customers.
There are tons of free, or inexpensive, resources out there for you to use, including…
Books – you can find books on any topic for the cost of a library card, which is free
Podcasts – you won't believe how much insight you can gain by listening to the thought leaders within your domain for just a half hour each day
Blog posts – the internet is a gold mine of insight!
Local meet-ups – learn alongside folks who are on the same journey as you, or learn from those who have already been where you are now
Online courses – there are plenty of affordable online courses covering every industry – Udemy has thousands of them
3. Invest in Your Future
This piggy-backs on the principles of FIRE. In order to reach financial independence, you need a plan for getting there. That means making your money work for you.
You can invest in yourself through a few different streams. First thing's first – automate your savings and pay yourself before anyone else. Set up your bank accounts so that your savings are automatically transferred as soon as you get paid. The same should be done for your investments. This eliminates the need to think about it as well as the risk of deciding not to put that money away.
If this is the year that you are getting serious about planning for your financial future, start taking the right steps. Remember that hiring a financial advisor isn't always a bad idea, but only if you don't have the time, willingness, or ability to learn.
To get a grasp on the basics and understand more on your own, be sure to check out our investing page.
4. Focus On Self-Care
Investing in yourself doesn't always mean spending money. Sometimes that comes down to just learning your limitations and respecting them.
Go for a walk. Take a hot bubble bath. Give yourself a night off and binge-watch some Netflix. You could even learn how to do yoga.
Giving yourself the opportunity to rest and rejuvenate is the key to avoiding burnout in your job and in your personal life. If you are feeling completely drained by the end of each day, chances are you aren't listening to your body's signs letting you know that it needs to recharge.
5. Hire a Business Coach
Sometimes you have to spend money to make money. A business coach may be the greatest investment you can make for turning your dream business into a reality.
Entrepreneurship doesn't have to be a solo trip. A business coach could be just what you need to set some strategic goals and get you back on track when you start to feel lost.
6. Insure Yourself
Insurance isn't an exciting topic to think about. Having the proper insurance in place for yourself, your health, and your assets is critical in order to avoid financial distress for yourself and for your loved ones.
When considering insurance, whether auto, home, or life, be sure to shop around. If you are self-employed, health benefits can be pricey. Checking out all of your options can save you hundreds of dollars. The same goes for life and disability insurance.
You can sometimes save money by bundling multiple types of insurance with the same provider, and also by paying in full rather than monthly.
Get started investing in yourself today by getting a fast and free term life insurance quote.
7. Set Up a High-Interest Savings Account
Remember when we were talking about making your money work harder for you? Switching from a standard big-bank savings account to a high-interest virtual account is the easiest way to fast track your financial goals. Most banks only pay 0.1% interest, 1% if you're lucky. However, there are many alternative banking options that pay over 2%, such as CIT Bank, Ally Financial, or Capital One 360.
8. Start Journaling
Journaling isn't just a fantastic creative outlet, but a perfect way to track your habits and goals (yes, back to those goals). You can also keep track of your best ideas and experiences.
It is a proven method for boosting your IQ and memory. Start your day on a positive note by taking 10 minutes to write, draw, or plan in your journal. PsychCentral offers a great list of writing prompts to get you started.
9. Try Meditation
Have you found yourself struggling with staying in the moment because your mind is a meteor shower of bright, shining thoughts? The best way to center yourself is to spend a few minutes each day meditating.
Meditating is a practice proven to reduce stress, improve concentration, and increase self-awareness. There is no better way to invest in your well-being than to meditate for complete clarity and a better perspective of the challenges that life throws your way.
One app/website that has changed the way we control our sleep habits and anxiety, and clears our minds is Calm. They offer a variety of calming music, nature sounds, guided meditations, and other relaxing features.
10. Clean Out Your Closets
We mean physically clean out your closets. This isn't a metaphor. Get rid of the junk that you have been squirreling away and make room for your peace of mind to take over. Creating a clean, open space for you to live in can open doors for you to think, relax, and for your creativity to flourish.
One way that we are following this advice ourselves is through the teachings of Marie Kondo. We binge watched her Netflix series and Sam also listened to one of her book's on Audible. Clearing out the clutter, organizing, and making sure every item has a home has made our lives simpler and less stressful.
Invest in Yourself Today
Investing in yourself is probably the most important step that you can take on your FIRE journey. You can't pour from an empty cup, and you can't build a strong early retirement strategy on a shaky foundation. Investing in yourself now means giving future you the best shot at accomplishing your goals and living a life of freedom.
Let us know how you're investing in yourself this year below in the comments!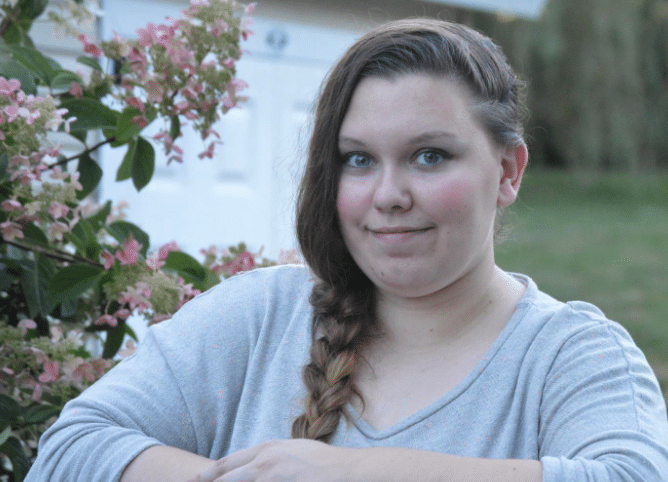 Samantha uses her BS in Finance and MBA to help others control their finances through budgeting, saving, investing, side hustles, and travel hacking. Due to following the FIRE Movement's principles, she was able to quit her high-stress job in the financial services industry in July 2019 to pursue her side hustles. She is now a full-time entrepreneur, freelancing coach, and blogger.